June 2023 German Premiere of AFTERLIFE with Tanz Münster, Guest DJ Duo Schwifi and Dancers from Münster's Freelance Dance Scene
April 22, 2023 Premiere of MADRIGALI VON KRIEG UND LIEBE, an Opera directed by Tom featuring Tanz Münster's dancers in choreography by Annie Hanauer
March 11, 2023 Premiere of THE FOUR SEASONS, a dance evening in two parts with orchestra for Tanz Münster by Paloma Muñoz and Lillian Stillwell, featuring a Prologue by James Vu Anh Pham
October 2020, Tom directs the Swiss Performing Arts Awards for the second year in a row, Genf, CH
September 17, 2022 Premiere of FURIEN, Lillian's first full-length Dance Evening for Tanz Münster with music by Sound Designer Randomhype, Set Design by Stella Sattler & Jonatha Brügmann, winners of the "Sustainable Dance Stage Competition 2021," costumes by Louise Flanagan and Dramaturgy by Tom Ryser

August 2022 Lillian's tenure as Dance Director and Chief Choreographer at Theater Münster, Germany begins
November 4 – 6, 2021 Premiere & Performances AFTERLIFE, Gannet, Holzpark Klybeck, Basel, Switzerland
October 2021 Interdisciplinary Production for the opening of the "Alte Reithalle" at Bühne Aarau, Aarau, Switzerland
September 11, 2021 Excerpt of AFTERLIFE am ROXY Birsfelden as part of the Triangle Meeting
August 2021 Tom directs the opening performance of the  Alpentöne Musik Festival
April 2021 Lillian is designated Dance Director and Chief Choreographer at Theater Münster, Germany beginning in 2022/23
February 2021 100% Basel Dance and DJ  Pop-Ups at zur Wand, Basel Interview mit Lillian und Tom here by Swiss cultural tastemakers wiewaersmalmit.ch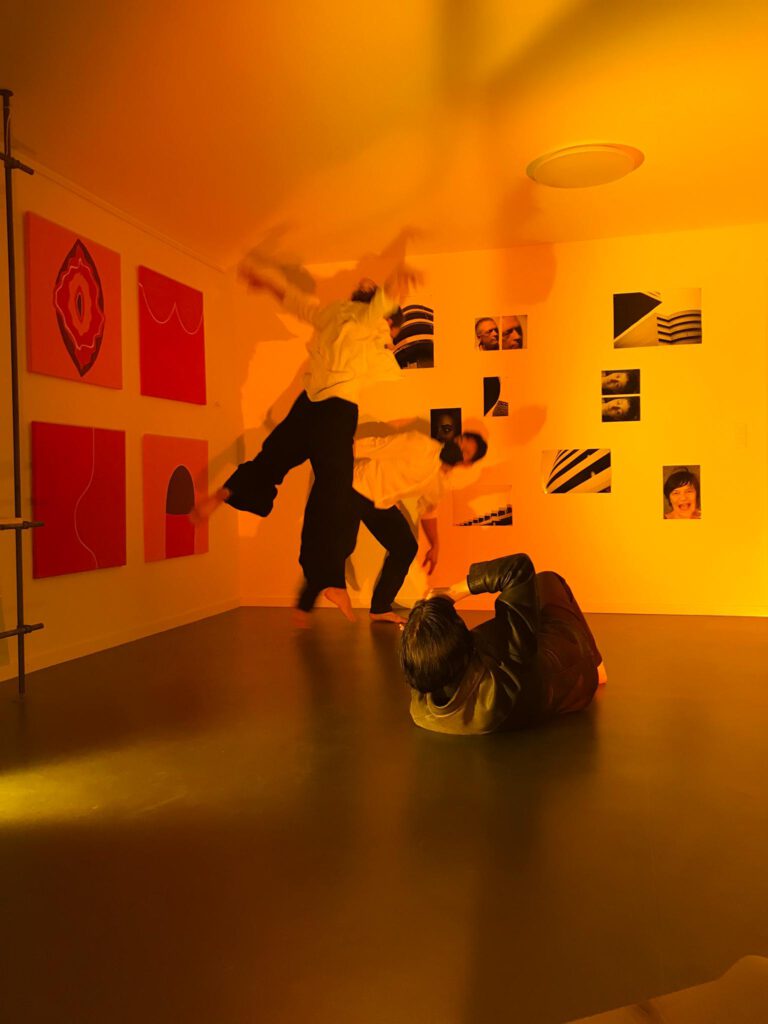 January / February 2021 AFTERLIFE Research Rehearsals and Streams in Basel. Lillian and Tom talk about the ideas behind AFTERLIFE.
November 2020 AFTERLIFE research residency at Dampfzentrale Bern.
June 2020 ALIVE.SAISONSCHLUSS-20, Theater Lübeck, created by a collective of 4 Director/Choreographers, Live and Virtual Premiere. Lillian steps on stage for the first time since retiring from dancing in 2012.
April 2020  #DISTANCERAVE livens up isolation.
March – June 2020 Reevaluating, researching, restructuring, reading, dreaming, sewing, baking, hiking, writing grant applications and pitching ideas to theaters
January 2020 AFTERLIFE Research Residency Braswell Art Center, Basel
2019 and earlier Please see our TIMELINE