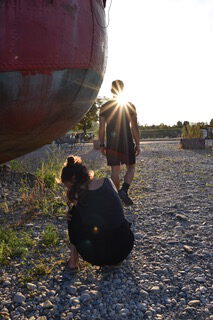 AFTERLIFE, AN Immersive Dance Performance with Live DJ'S
November 4 – 6 2021, 20:00, Gannet, Holzpark Klybeck
AFTERLIFE is a dance for anyone who has ever loved someone, lost someone and lived on after loss. 
Massive beats. Ecstatic physicality.  Erotic intimacy.  Sudden death. 
Beginning on the banks of the Rhein River when a motorcycle pulls up, the audience is pulled into an endless club night in the inner chambers of Gannet, the former lighthouse ship that's become Basel's newest cultural center.

Based on real events, AFTERLIFE is about the spark that connects equals, the stamina and risk of love, and how everything can change in an instant.

AFTERLIFE
features A 100% local Basel cast of
Dancers Aline Serrano and Mukdankin Phongpachith as soulmates whose happy end never comes and
DJ Duo Schwifi (Ada Fischer, Sophia Schwager) as a modern-day Greek Chorus driving the tragic love story.
 November 4- 6 2021, 20:00, GANNET
Duration:  60 Minutes
Due to the immersive nature of the performance, audience numbers are limited.
We kindly recommend buying tickets in advance.
GANNET is a renovated lighthouse ship that has been transformed into a Basel's newest cultural center on the banks of the Rhein River. 
SNOW productions has the privilege of being the first dance performance to be seen on GANNET.
The bar and restaurant are open before and after all performances.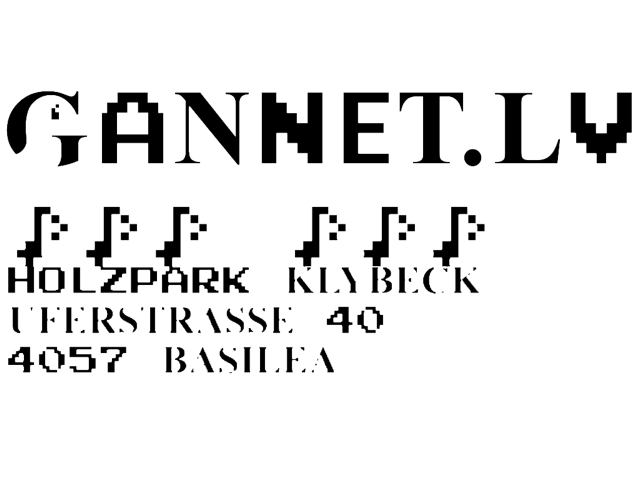 AFTERLIFE, A SNOW Production
Concept, Choreography & Artistic Direction: Lillian Stillwell
Co-Artistic Direction: Tom Ryser
Dance: Aline Serrano & Mukdanin Phongpachith
Music: DJ Duo Schwifi (Ada Fischer & Sophia Schwager)
Dramaturgy: Anne Schöfer
Rehearsal Direction: Stefanie Fischer
Finances:  Schu-han Yang
Event Management:  Alba Rownes Selma
Photographer: Lucie Schrag
AFTERLIFE has been created with the  generous sponsorship of:

SwissLos-Fonds-Basel-Stadt
Sulger Stiftung
and numerous foundations and donors who wish to remain anonymous
Research and Development has been generously supported by:
Artistic Residencies at Dampfzentrale Bern and Braswell Art Center
Donation of rehearsal space by Basel-Stadt's Cultural Department
Work-in-Progress Showing invitation by Labor Manifest's Triangle Meeting at ROXY Birsfelden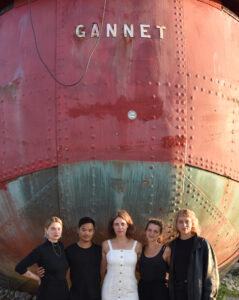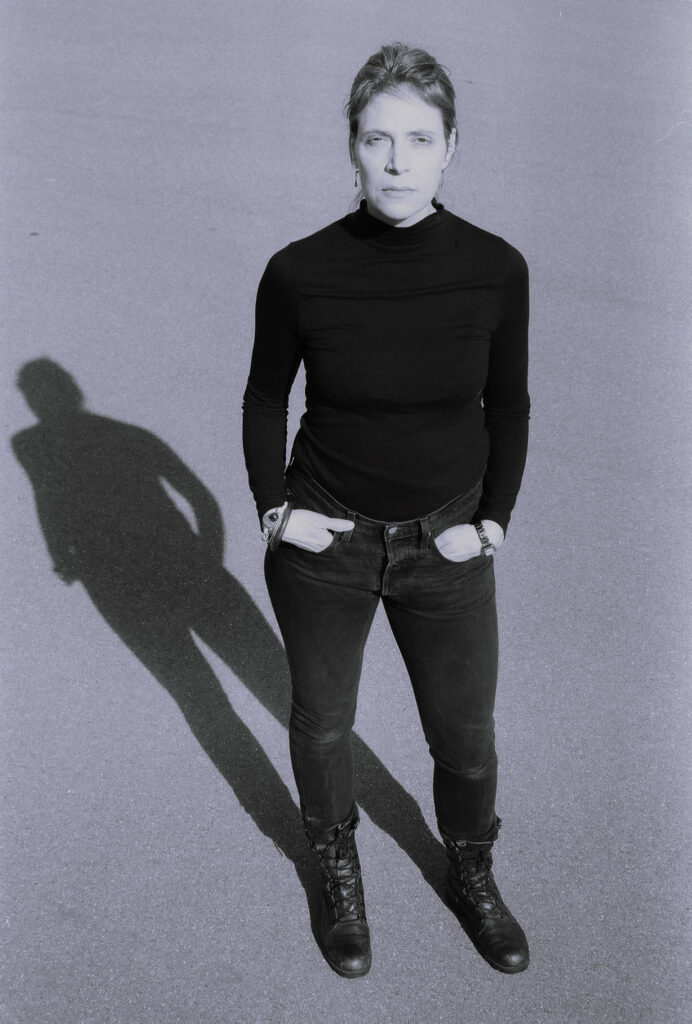 CONCEPT, CHOREOGRAPHY & ARTISTIC DIRECTION:
LILLIAN STILLWELL
LILLIAN has choreographed throughout Europe and in the USA since 2009 and is the designated Dance Director and Chief Choreographer at Theater Münster, Germany beginning in the 2022/23 season.
Her choreography combines physical and emotional extremes withprecise musicality. She understands dance a connection with others and with our surroundings in a shared world. 
After choreographing at institutions such as the Royal Danish Opera, Theater Basel, Oper Graz and Philharmonie Luxembourg she founded SNOW productions with Tom Ryser as an independent research and creation laboratory in Basel, Switzerland.  
Photo: Lucie Schrag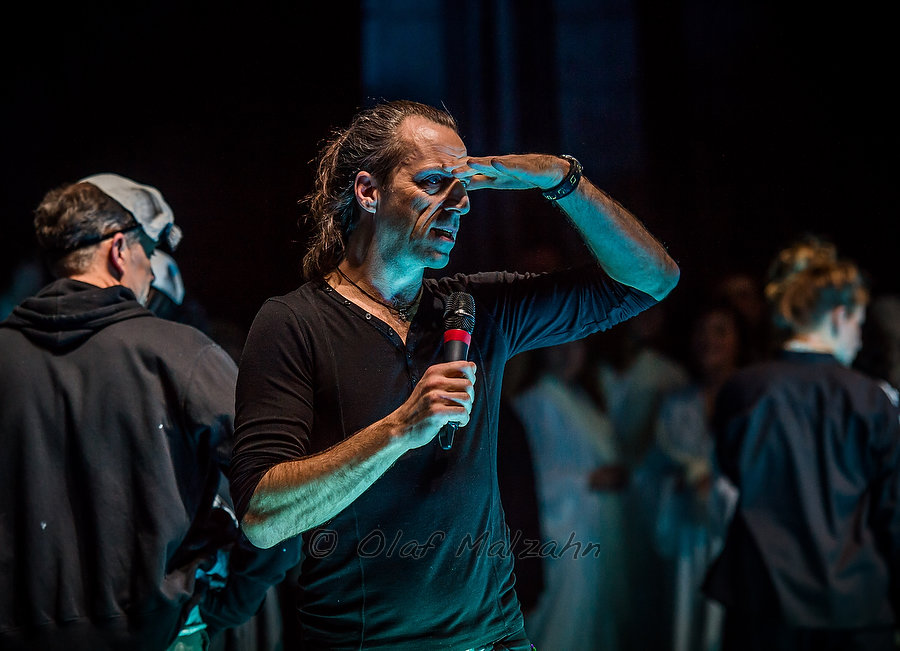 CO-ARTISTIC DIRECTION: TOM RYSER

Tom was born in Basel, trained as an actor and has worked as a freelance actor, director, choreographer and writer since 1992 throughout Europe, in Africa and in the USA. He directs across the genres of opera, theater, dance, music and circus, works with a few or hundreds of performers and is the director of Ursus & Nadeschkin. Tom has directed operas across the standard repertoire while simultaneously directing world-premieres of new interdisciplinary productions. His work is well-known to Basel audiences from many productions at Theater Basel as well as in the freelance scene

Photo: Olaf Malzahn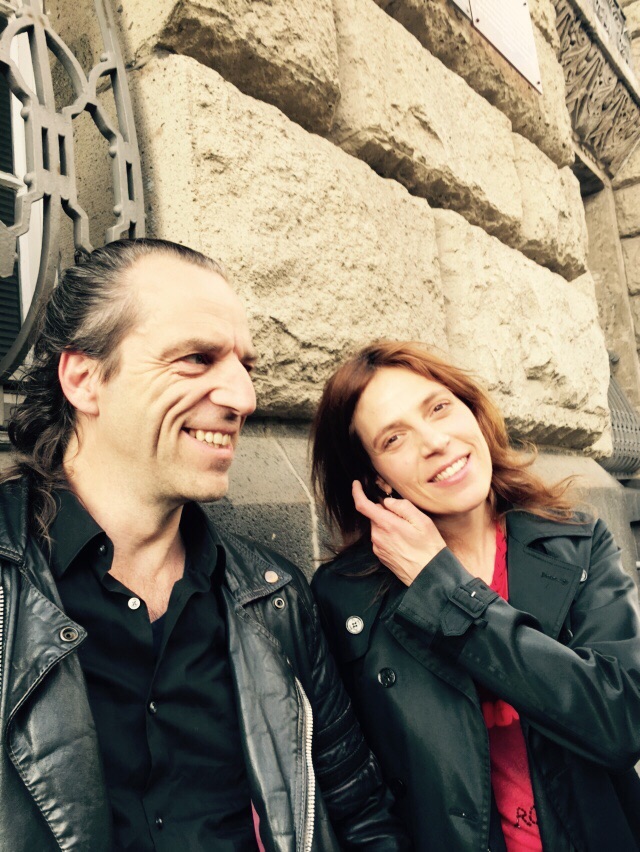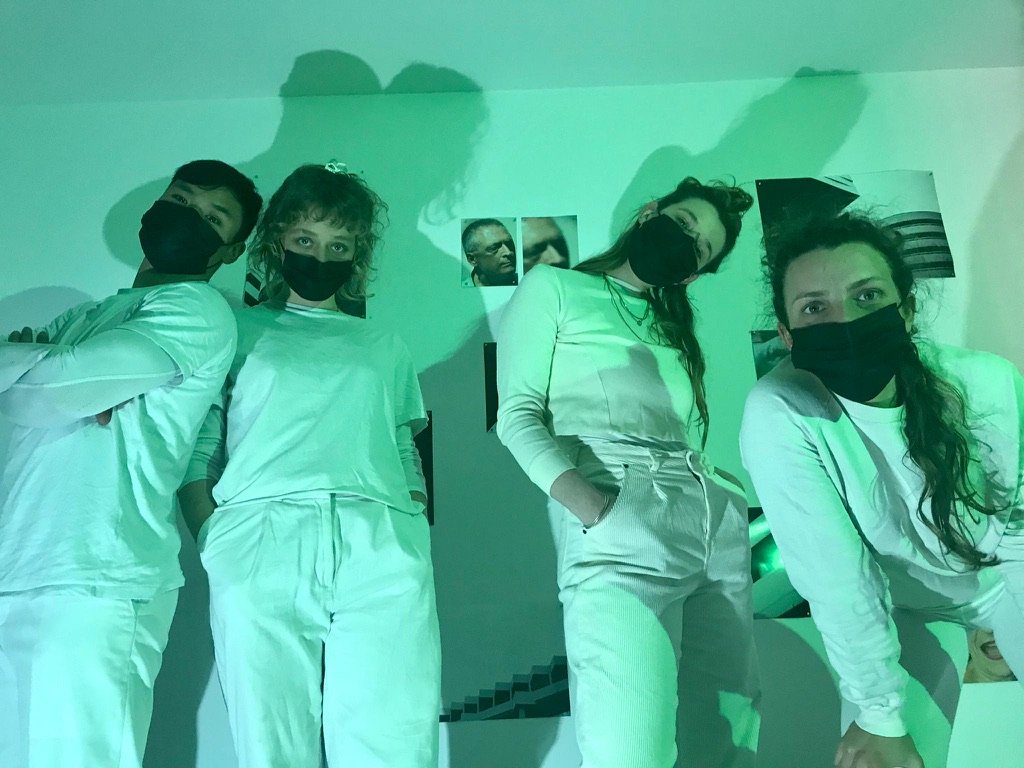 DANCER: ALINE SERRANO
Aline is a contemporary dancer currently living in Basel, Switzerland.  She trained at Ballettschule Theater Basel, Staatliche Balletschule Berlin, Codarts and SEAD Salzburg Experimental Academy of Dance.  In 2016/ 17 she danced in Israel at Kibbutz Contemporary Dance Company where she also presented two choreographic works. As a freelance dancer she has worked with numerous choreographers including Alessandro Schiattarella, with whom she toured to Croatia, South Africa, Germany and throughout Switzerland.  In the summers of 2018 & 2019 she co-founded the dansfestival ARE YOU KID-ING in Falun, Sweden where she performed and gave workshops. In 2019 her solo "Symbiose der Parasiten" premiered at the Jugend Kultur Festival in Basel. In 2020 she danced at Theater Basel in the recent production of Simon McBurney's "The Magic Flute." Aline teaches classical ballet for adults and is studying to become a Naturopath with a specialty in traditional European medicine.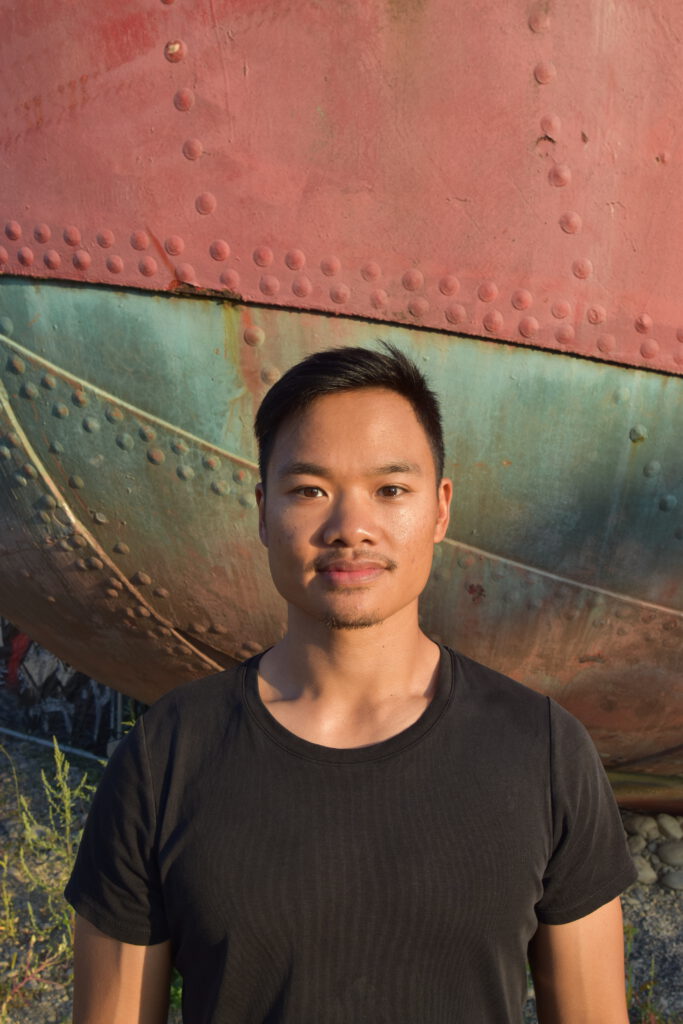 DANCER: MUKDANIN PHONGPACHITH
Mukdanin aka Muk is a mover, maker and martial artist. His roots lie in Taekwondo. With a backpack full of fighting and form competitions, he finds challenges in expressing his inner emotions. He studied "Physical Theatre" at the Folkwang University of the Arts in Essen, Germany. He has had the opportunity to participate in both international (Chile, China and Ethiopia) and national (Theater Basel, Käfigturm Bern and University of Basel) art projects. There he was either employed as a performer, actor, dancer or in a leading position as choreographer, director or workshop leader. He lives in Basel, Switzerland.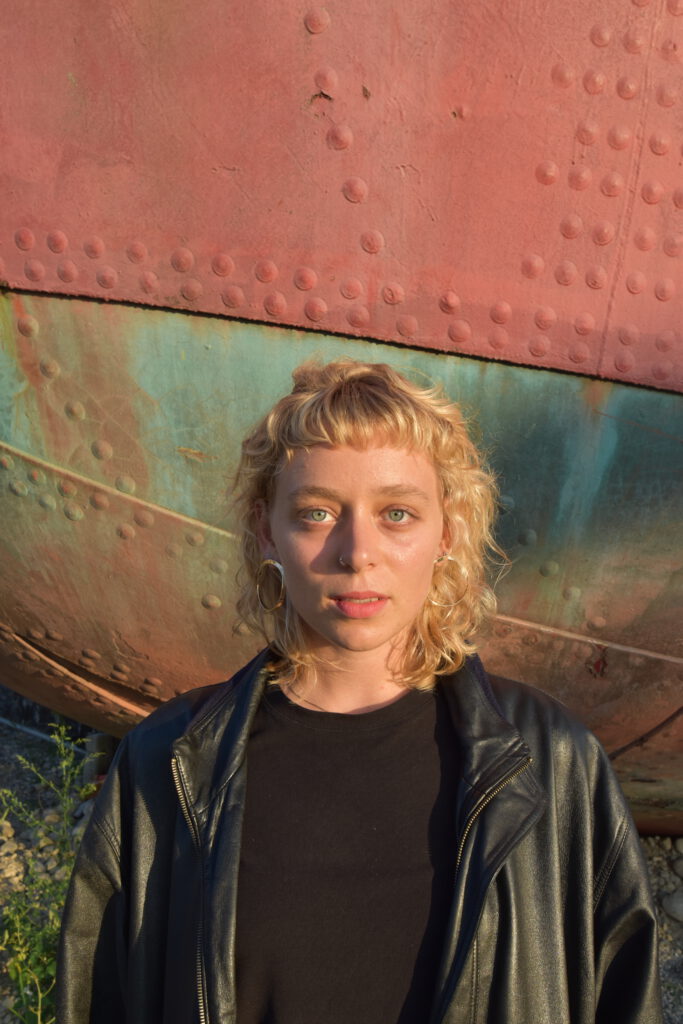 DJ'S:  ADA FISCHER & SOPHIA SCHWAGER
 Dj Duo Schwifi is comprised of two women from Basel, Ada and Sophia, who have been active in the Basel music and culture scene since 2017. Their DJ sets move within a broad spectrum of electronic music styles, especially those with a great beat and with a lot of bass. Not only a common passion for music but also a passion for movement connects the two. They met over 10 years ago when they toured through Switzerland together with a youth circus. With AFTERLIFE they are able to connect these two passions in a new context. Their DJ sets can be heard regularly at Basel venues such as Humbug, Kaserne or smaller locations like Nebel or 1. Stock.
Listen to a Playlist from Schwifi here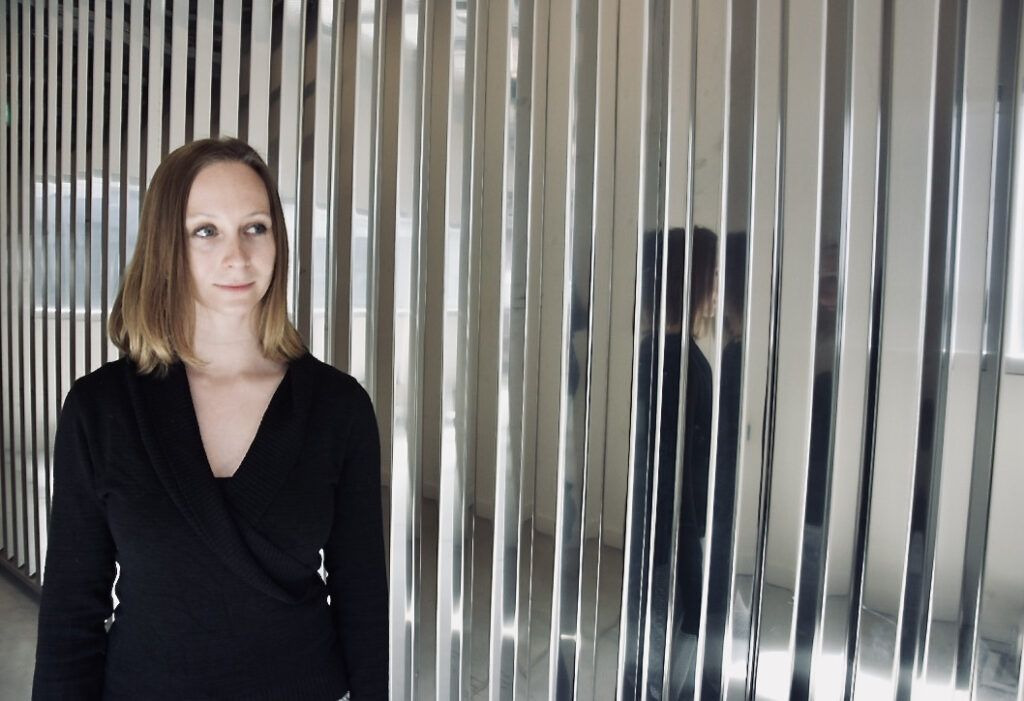 REHEARSAL DIRECTION: STEFANIE FISCHER
Stefanie is a dance teacher, choreographic assistant and rehearsal director who is currently studying for her Master's in Teaching and Coaching Professional Dancers at the ZHdK, University of Arts Zürich.
She received her diploma in dance from Tanz Akademie Zürich in 2006. During her education she won the Migros Tanz Studien Preis for three years in a row. After her graduation she danced at Ballet Kiel in Germany, performed as a freelance dancer in various productions throughout Europe and co-founded the dance collectives Bufo Makmal and the ConFusionArt Collective. From 2015 to 2020 she was a solo dancer and led company training at Tanzkompanie Theater St.Gallen. She regularly teaches ballet and contemporary at Ballett Graz and at Profitraining St. Gallen and Basel.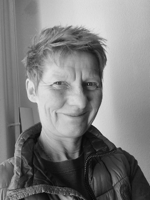 DRAMATURGY:  ANNE SCHÖFER
Anne studied Cultural Management and Theater Science in Berlin and Amsterdam and is currently based in Basel. She was part the management team for two editions of the Theater der Welt Festival and worked as a Dramaturg for the theater department at the Theater Basel and Schauspiel Leipzig. She has worked as a speaking coach for Theatergroep Hollandia under the leadership of Johan Simons and at various festivals in Germany. For the International dance festival STEPS #8 she worked as a communication manager and from 2003 until 2017 she led the Culture for Schools Department (kis.bl) within the Cultural Administration of Basel. Since then, she has been a part of selected interdisciplinary and performative projects.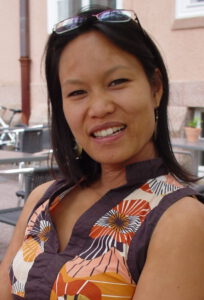 FINANCES:  SCHU-HAN YANG

Schu-Han is based in Zürich. She studied Music Education at the  University for Music and Performing Arts in Stuttgart and business administration in Hagen. She assisted Festivals in Bremen and Stuttgart (Theater der Welt 2005, Stuttgart Barock) before leading the artistic management office for the Boys Choir Aurelius Sängerknaben Calw. From 2018 until 2020 she was a Project Manager for Marketing at Switzerland Global Enterprise. Since then she works as a Cultural Manager in various Productions, most recently at Bühne Aarau for the Opening 2021 of the newly renovated Alte Reithalle.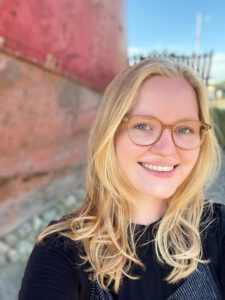 EVENT MANAGEMENT: ALBA ROWNES SELMA

Alba is half Spanish and half English and comes from Basel.  She grew up in a theater family and is currently studying Dance and Theater Science at the Bern University.  She has been part of several productions at Theater Basel. Despite her young age she is already making her way in Basel's freelance cultural scene.
SCHEDULE

Premiere: November 4, 2021, 20:00
Further Performances November 5 & 6 November,  Basel, Schweiz, 20:00

Immersive dance performance on Gannet, the former lighthouse ship that is now Basel's newest Cultural Center.
September 11, 2021
ROXY Birsfelden, Basel, 20:00. 20-minute Excerpt of AFTERLIFE shown as part of the Triangle Meeting of the dance communities in Switzerland, France and Germany.
November 2021 & Januar 2021
Research Rehearsals @ Basel-Stadt funded Erlenmatt Studios, Basel and ROXY Birsfelden
November 2020
Research, Artist-in Residence, Dampfzentrale Bern, Switzerland
Open Showing VIA LIVE STREAM November 27th, 18:00
Curious about how a dance production is created? Watch excerpts of rehearsal here.
January 2020
Research, Artist-in-Residence, Braswell Art Center, Basel, Switzerland
Teaser from January 2020 Research Period with dancers Sophie Vergeres & David Lagerqvist
AFTERLIFE is generously funded by