Pop-ups in basel, february 2021
Determined to push back against the pandemic's limitations with creativity, we
dreamt up a series of pop-ups for "zur Wand" at the invitation of its initiators, Swiss cultural taste makers wiewaersmalmit.ch. The goal: to use digital tools to manipulate analogue experiences of voyeurism, coincidence and intentionally fragmented narrative. The challenge: to explode the potential of time and space, lighting and proximity in a non-theatrical space.
The dancers and DJs performed 3 weeks in a row for an hour, each time showing short, 6-minute episodes from our recent research. An audience of passsers-by collected on the street. While the music pulsed inside, the street became unnaturally quiet, concentrated, intimate. Multiple cameras filmed and streamed, simultaneously documenting the same moment. The video editing process that followed was a process of layering contrasting sound and images and juxtaposing "inside" and "outside" perspectives to distort the record of what "really" happened.

All three films are being screened at "zur Wand" til the end of March 2021.

Our all-local team of collaborators included the second-hand store
Chemiserie Plus
who outfitted the dancers
and DJs
in cool sustainable fashion, the young photography talent Lucie Schrag and the creatives behind "zur Wand," wiewaersmalmit.ch.
Tracks from one of our favorite producers
Randomhype
were delivered fresh from Düsseldorf.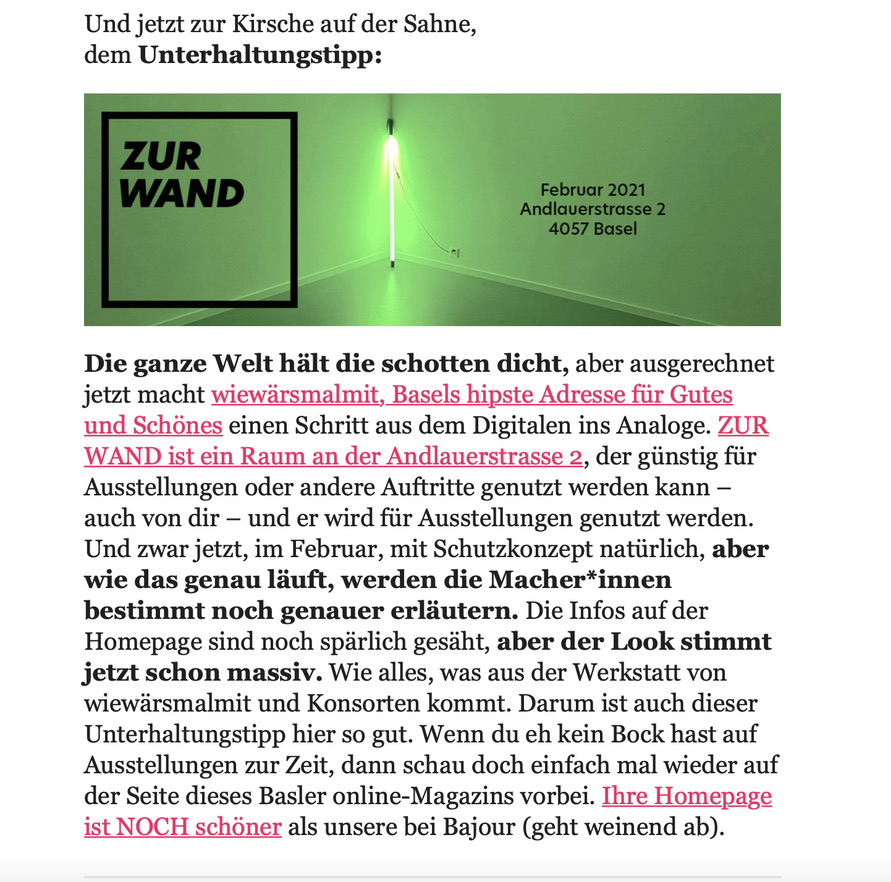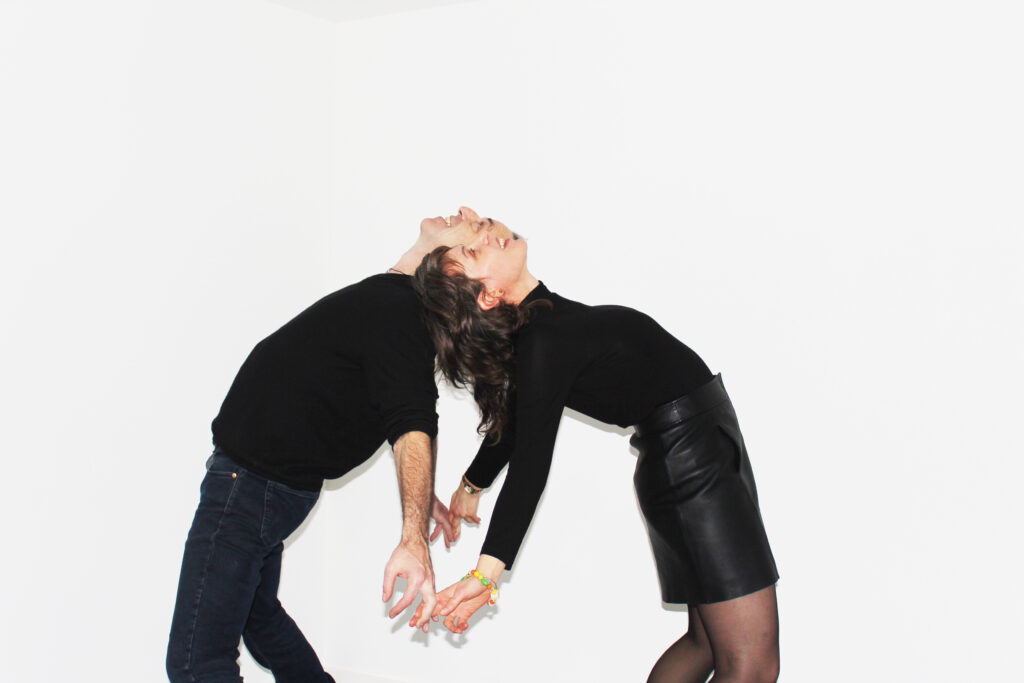 We were psyched to collaborate with photographer Lucie Schrag for our last Pop-up.  A young talent from Basel, she works mostly with an analogue camera and develops the photos herself.  All photos below (c) Lucie Schrag.